At White Haven Memorial Park we offer beautiful bronze markers. Creating a lasting memory of your loved one is important, and these markers are a wonderful way to memorialize and remember your loved one.
All of our markers are either cast and poured bronze or engraved directly on bronze. They are made to withstand the Western New York weather. Each bronze memorial can be personalized with your choice of lettering, color and words of endearment. We also have a wide variety of emblems to choose from. Our Marker Department will work closely with your family to help capture the essence of the person who has passed.
Our Marker Department works by appointment, please call the office at 585-586-5250.
Traditional Ground Markers
Below are just a few samples of our 24 x 12 Bronze Markers.
The Sheaf of Wheat Marker is trademarked and has been available only at White Haven since 1929.
The Polished Bevel Marker is for families who are looking for simple elegance.
The Dogwood, Pine, and White Rose are simple and beautiful markers.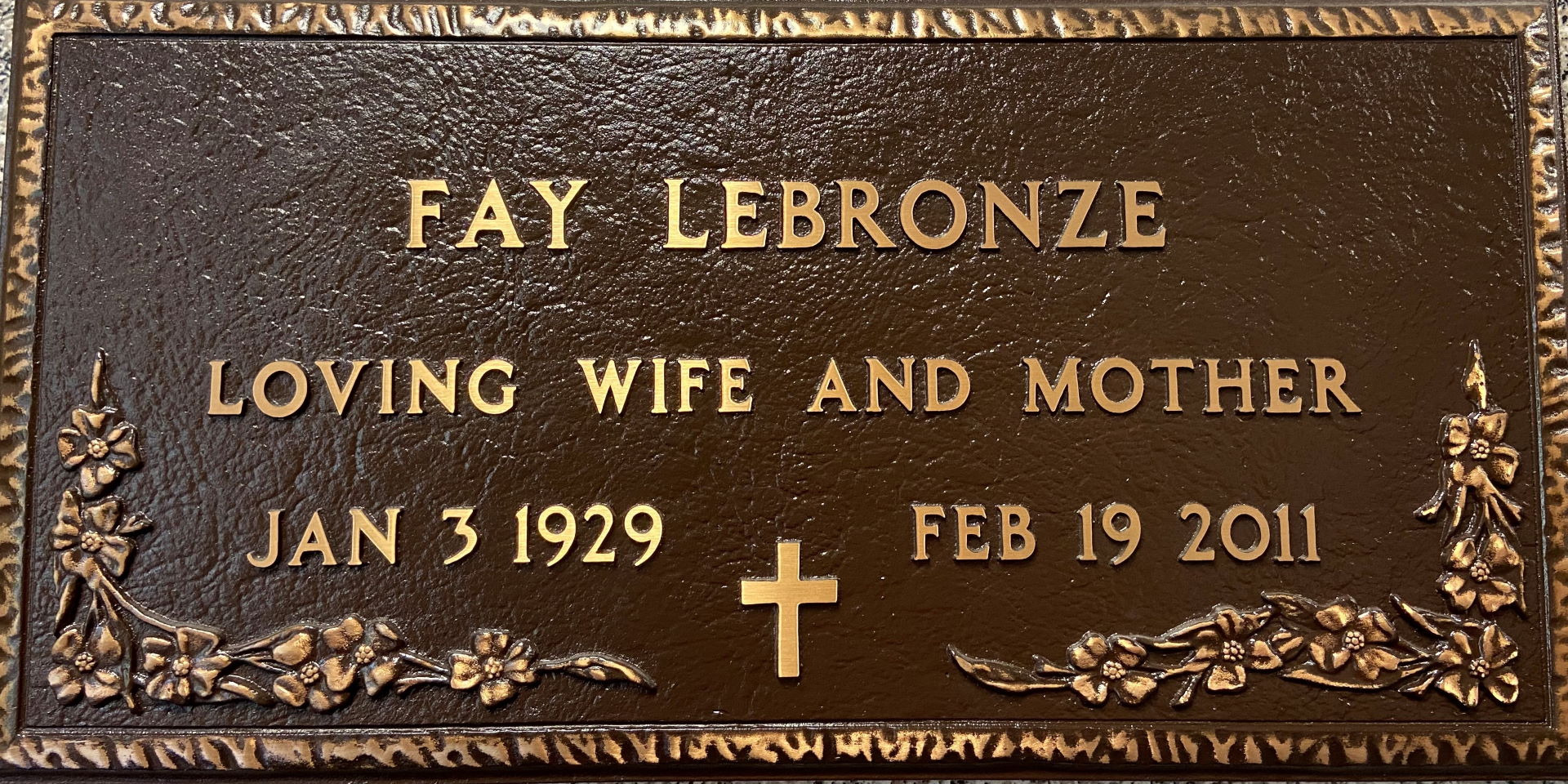 Veterans Companion Marker
This is our most affordable marker. The outer edge border is the same as the government issued marker. You do not need to be a veteran to purchase one.
There are four different styles to choose from.