When a loved one passes, it can understandably be a very stressful and emotional time. White Haven Memorial Park has been proudly serving the Rochester community for over 85 years and has everything you need to host a meaningful tribute to your loved one right here at our cemetery. Our staff is committed to providing every family with the service they need to honor their deceased family member with the highest level of care and respect.
With our rich history in the community, we pride ourselves on providing our clients with the personalized funeral service they need regardless of their faith or culture. We offer a variety of settings and can even host a catered reception for your guests after the ceremony.
First you will need to choose the perfect setting for the celebration of your loved one's life. We have several options to choose from:
All Season's Chapel: A formal setting for larger groups.
Creation Chapel: A formal setting for smaller groups.
All Seasons Gathering Room: An informal setting with food service available. Conduct your whole service here or use either chapel for the service and then gather here afterward with family and friends.
Adjacent Patio: In good weather, your guests are welcome to gather on the adjacent patio area as well.
Gazebo: Located in Section SB, it is a beautiful location for in informal setting. We have seating inside the gazebo for up to 15 people. Electricity is available for your use.
Graveside: Gather directly at the graveside of your loved one. A tent and chairs are available for your use.
Certified Celebrants are people who are specially trained by the In-Sight Institute to plan and conduct uniquely meaningful and memorable memorial services.
What does a Certified Celebrant offer?
A Celebrant offers an alternative to a service provided by a clergy person for those families who are not affiliated with a church or who do not wish to have a traditional funeral service.
A Celebrant has been specifically trained to design a service that is completely personal, incorporating those unique stories, songs and experiences that defined the loved one.
A Celebrant will schedule a special Family Time for the family to share memories, anecdotes and special moments in the loved one's life. The essence of the service will be based upon the remembrances of the family.
A Celebrant has a library of resources available for readings, music, ceremonies and personal touches. The Celebrant will consult with the family to help design a service that best reflects and memorializes the life of their loved one.
A Celebrant is bound by a Code of Ethics for complete confidentiality in all dealings with the family.
What does a Certified Celebrant cost?
White Haven charges $340 to provide one of our on-staff Certified Celebrants to plan and conduct your service. The Celebrant will spend approximately 10 hours in preparation for a service. The total cost is usually comparable to the fee that would be charged by a member of the clergy.
Who is White Haven's Celebrant?
White Haven's Celebrant is Nanci DeLeo. For more information or to plan a service with a White Haven Celebrant, click here to contact Jill Wheeler.
Fully Equipped Facilities
White Haven's chapels and gathering room are all heated and air conditioned and fully equipped with audio-video equipment. They also have rest rooms available and are fully accessible to those with disabilities. During your service or gathering you are welcome to use any of the following items or services at no additional charge:
Wheelchair
Audio Loop for hearing impaired
Banquet tables for presentation of catered meal
Extra folding chairs if needed
Altar for presentation of urn, candles, photos, etc.
Memory Board on easel for display of photos or memorabilia
Piano
DVD or CD player for video tributes or special music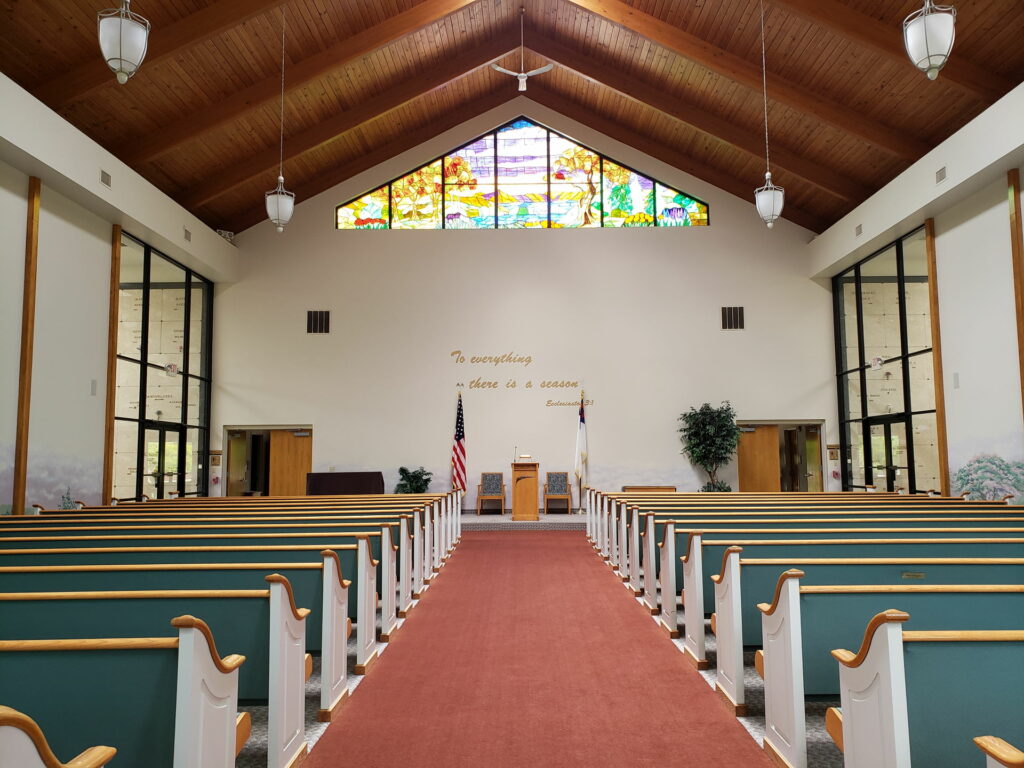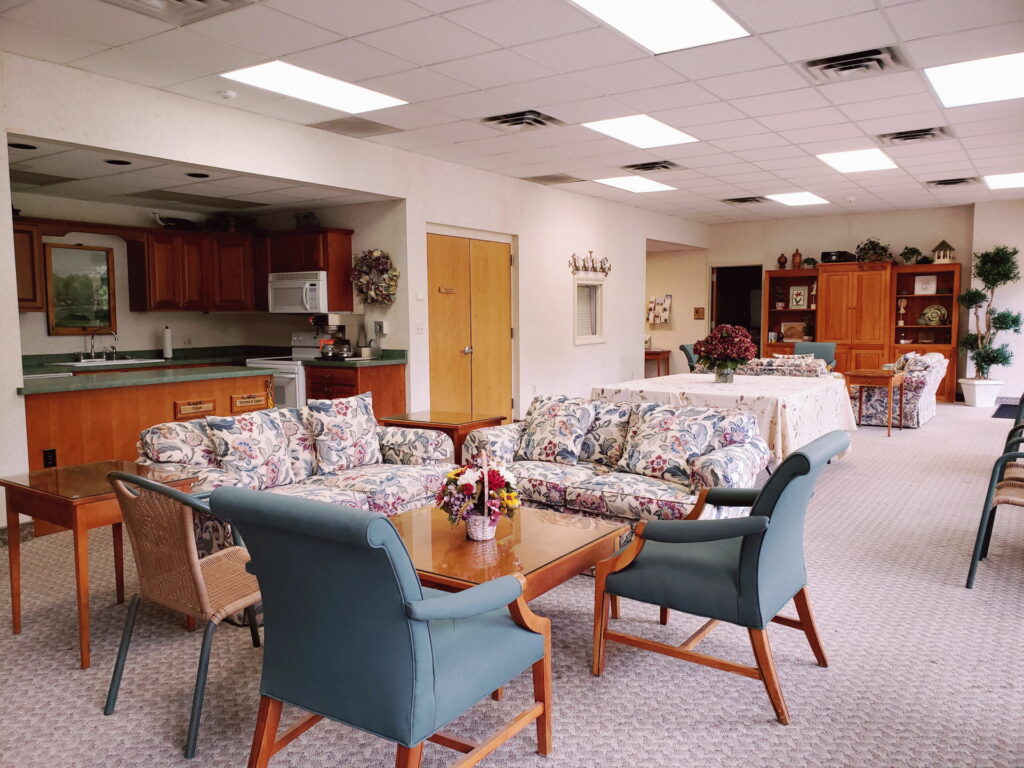 Butterfly Releases are performed at White Haven by Nanci DeLeo, who was certified by the Association for Butterflies as a Butterfly Release Professional in December of 2010. During the warmer months she offers the healing experience of beautiful, live butterfly releases at White Haven Memorial Park, incorporating them into memorial services or other celebrations. The releases utilize the butterfly's transformational stages through life, and their live release in flight to symbolize the similar journey of a loved one's soul through this world and on to whatever one believes is next.
For more information about butterfly releases, please call our office at 585-586-5250 today!
Your family may desire to celebrate other special occasions at White Haven Memorial Park as well. Having your wedding or your wedding photo session at White Haven, for example, is a wonderful way to include family members who would otherwise be greatly missed on this special day. We can also help you plan a gathering to celebrate a birthday, anniversary, or unveiling ceremony on a special date or whenever other family members happen to be in town. For further information, click here to email Jill Wheeler.